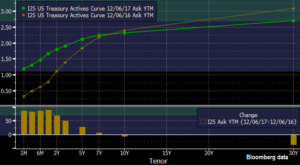 It was the highest of yields, it was the lowest of yields, it was the age of up up up, it was the age of down down down, "it was the epoch of belief, it was the epoch of incredulity"*.
The two bonds of this particular tale are the 2-year U.S. Government Treasury and the 30-year U.S. Government Treasury. Dissimilar as they may be, their yields are getting closer and closer. You may have heard that the U.S. yield curve is flattening, but sometimes it's helpful to see it in pictures.
Over the last year

The 2-year yield rose 0.69%, or 69 basis points (bps), to 1.8% [Graph 1]
And the 30-year yield has dropped 0.37% (37 bps) to 2.7% [Graph 2]

There is now only a 0.9% difference between them [Graph 3], down from a nearly 2% difference a year ag

o
If the Federal Reserve Board (the Fed) raises the federal funds rate four or five more times over the next 15 months, the 2-year yield could easily approach the 30-year yield.
The Fed will hike the federal funds rate another 0.25% (25 bps) next week and quite possibly three more times next year

Graph 1: From 12/6/16 to 12/6/17, the 2-year yield rose appreciably from 1.11% to 1.8%.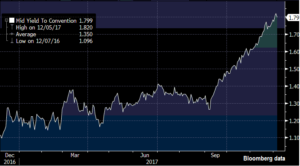 Graph 2: From 12/6/16 to 12/6/17, the 30-year yield dropped 0.37% or 37 bps.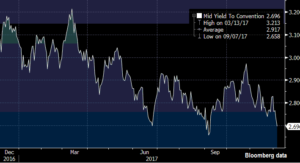 Graph 3: Put them together, and you have significant yield curve flattening of 1.06% between the 2-year and the 30 year.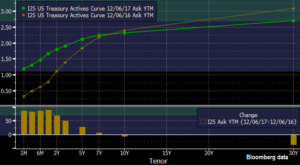 * Charles Dickens, A Tale of Two Cities, chapter 1, page 1, 1859.
The views and opinions expressed are those of Hollencrest Capital Management and are subject to change without notice. This material is provided for informational purposes only and does not constitute an offer or solicitation to purchase or sell any security or commodity or invest in any specific strategy. It is not intended as investment advice and does not take into account each investor's unique circumstances. Information has been obtained from sources believed to be reliable, but its accuracy, completeness and interpretation cannot be guaranteed. Past performance is no guarantee of future results.