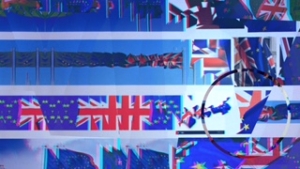 The Brexit vote (U.K. citizens voting on whether to leave the European Union) is this Thursday, June 23, 2016.
I believe the U.K. will vote to remain
We should know results by Friday morning
REMAIN
If the stay vote wins, British and European stock markets should rally in the near term on positive sentiment, and short covering / the unwinding of trades geared towards exit (a lot of these trades were put on a couple weeks ago).  Once this is done, market sentiment may realize that nothing much has changed and Europe remains stuck in an anemic quagmire; in which case markets may regret their exuberance and retreat a bit.  We remain in the summer doldrums and European Central Bank (ECB) bond purchases are already baked into a lot of investment forecasts.
EXIT
If the vote is for exit, expect global stock markets to retreat in a major short term risk off move, the euro and then pound to decline, the yen and U.S. dollar to rally, and U.S. Treasuries to rally.  If they exit, I am starting the campaign for the U.K. to become our 51st state; England can then compete with Hawaii as a domestic island destination.