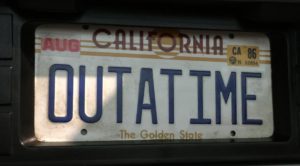 The U.S. Federal Reserve (The Fed) appears firmly on track for a December hike after leaving the federal funds rate unchanged today at ¼ to ½ percent.
Today's Federal Reserve's Open Market Committee (FOMC) meeting was divisive:
Rates were left unchanged
As many as three of the current ten voting members dissented, preferring an immediate rate hike with previous hawk Esther George joined by Loretta Mester and Eric Rosengren
14 of 17 Fed officials still expect at least one rate hike this year, presumably in December when the next FOMC meeting followed by a press conference is scheduled

To eliminate ambiguity over a raise by year end, the Fed's statement noted that the Fed "judges that the case for an increase in the federal funds rate has strengthened but decided, for the time being, to wait for further evidence of continued progress toward its objectives"
In addition, the near-terms risks to the economic outlook were described as "roughly balanced" whereas the previous statement only acknowledged that those risks had "diminished"
We are eight years into an economic expansion at sub 2% GDP growth and – precisely because overheating and excessive exuberance have been missing – economic expansion has further to go. Central bank governors as well as administrative policy makers mostly understand what they must do to assure this.  Central banks still seem to offer an accommodative safety put to the market with gentle tapering and federal administrative officials finally seem willing to increase fiscal spending.
The Fed's patient signaling seems to be healthy for investments. Additional Fed hikes will be few and far between. The lack of both growth and inflation volatility continues to nudge investors to stretch for yield and take risk.