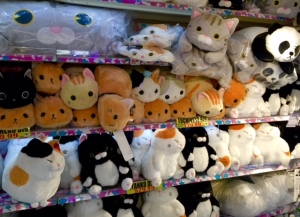 This is the biggest "little" news of the moment:
3/17/2016, the Philly Fed index surged to a positive +12.4 in March from a negative -2.8 in February, returning to expansionary territory for the first time since August of last year and significantly above economist expectations of negative -1.5
Why is this the biggest "little" news?
It is "little" because the Philly Fed1 index is considered a minor economic indicator that rarely makes headlines
It is big news (in my humble opinion) because it validates the message from the Empire Manufacturing2 index (its New York state counterpart) released earlier this week which came in at a positive +0.6 when negative -10.5 was expected by surveyed economists and the previous month's reading was a very negative -16.6
What does this mean?
The positive jump in both regional indices suggest that the U.S. manufacturing slump has ended.  The forward looking indicators within the surveys, new orders and shipments, have strengthened for both indices.
From a market perspective, this alleviates investor concerns of a U.S. economic recession.  Over the last six to nine months, national manufacturing indicators had declined significantly. On its own, this may not sound critical since manufacturing is a small part of the economy – only about 12% of U.S. Gross General Product (GDP) and service is responsible for a much more significant 87% of GDP3 – however, in the past, such manufacturing declines were a prelude to service declines, which taken together would indicate recession.  Now with manufacturing indicators improving and service indicators remaining positive, fears of an imminent U.S. recession have dissipated.
~~
Footnotes:
The Philly Fed index is short for the Federal Reserve Bank of Philadelphia's Manufacturing Business Outlook Survey; more information can be found here: https://www.philadelphiafed.org/research-and-data/regional-economy/business-outlook-survey
The Empire Manufacturing index is short for the Federal Reserve Bank of New York's Empire State Manufacturing Survey; more information can be found here: https://www.newyorkfed.org/survey/empire/empiresurvey_overview.html
Agriculture is responsible for the approximately 1% of GDP.