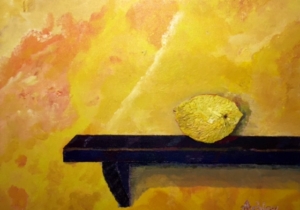 Summary: Effective diversified investing – which spreads a portfolio of investments across multiple areas and asset classes, holds laggard securities, and rebalances to cull winners and add to losers – often feels awkward because it runs contrary to how we perceive and achieve success in other aspects of our lives. To maintain a successful investment portfolio we have to understand and overcome this innate uncomfortableness; certain styles of investment management, that incorporate automatic account rebalancing and tax-loss harvesting can help with this.
Note: A variant of this paper was first published in the "Investment Review", Volume 3, by Chapman University, Argyros School of Business and Economics, Janes Financial Center, May 2016, pp. 6-7.
Aspects of effective professionally managed investing feel uncomfortable because they run contrary to how we achieve success elsewhere in our environment. One learns that success in business – as well as in sports and hobbies – is often achieved through focus and concentrated risks. If something works in a business, you pursue it further or expand it; if something doesn't work, you drop or radically alter it. The principles of effective professional investing run contrary to this idea of concentration; hence the natural discomfort between efficient allocation of our investment portfolios versus how we've built success elsewhere in our lives.
There are numerous scholarly studies and articles about the benefits of maintaining a diversified portfolio, but understanding why maintaining diversification is so difficult is the crux of this article. An effective diversified investment portfolio will continuously have some outperformers and underperformers. The natural human inclination is to keep betting on the individual winning investments and sell the losers; however, over time, this would make for an unbalanced and risky portfolio.
Professionally, to achieve success and be lauded by our peers we learn to focus on our strengths, advance by doubling up efforts on what works, and fix or nix what doesn't perform. A tennis player improves by playing more tennis. A bakery that consistently sells out of butterscotch muffins and has leftover trays of cranberry muffins, should make more butterscotch and less cranberry. The bakery can also try to improve the cranberry recipe or extend the butterscotch line to bagels and cookies. Either way, a successful foray plows more energy into winning ideas and corrects or culls losers.
On the other hand, a diversified investment portfolio achieves long-term success by spreading investments across multiple asset classes – you may colloquially know of this as not putting all your eggs in one basket – since the top performing asset class one year is seldom the top performing asset class in the subsequent year. A good investment portfolio plays across the capital structure – with equity, fixed income (credit), real estate, and alternative exposures – both domestically and internationally.  In other words, it is scattered, but in a balanced manner.  If every week, one sold out of positions with declining prices (losers) and kept their positions with rising prices (winners) – i.e., bought high and sold low –soon there'd be few if any positions left. Cutting underperformers and concentrating solely on historical winners increases concentration risk too much. Instead, an investment portfolio usually should rebalance to trim winning asset classes and add to declining asset classes; however, this can be tough to accept.  As expressed in a previous Chapman University, Investment Review:
Markets perform better when things go from terrible to bad than from good to great: This is one of the hardest parts about investing. It rarely feels right to invest or rebalance into a cheaper investment class because usually things are cheap for a reason. You'll never find a market on sale because things are great.1
The elements that create success for a focused and ambitious person in business or personal pursuits do not naturally translate to most professionally managed investment portfolios. People tend to focus themselves and their businesses on what proves to be successful and either fix or nix what doesn't work. On the other hand, a balanced investment portfolio will often sell winners and reallocate to laggards. Therefore, proper professional investment portfolios may feel unnatural because they often don't focus on or double up on the winners. Over time, the uncomfortable diversification strategy tends to be the true winner, allowing one to apply themselves to their passions and legacy knowing they also succeeded in other aspects of life.
Portfolios of diversified funds that automatically rebalance and tax-loss harvest can help overcome the innate uncomfortableness with the up and down dynamics of diversification because tax-loss harvesting not only provides a tax benefit, but also visually disguises the loss by resetting an asset class's cost basis. It does not eliminate losses, but it camouflages them so that one is less inclined to fret and change strategy over seeing a negative number. Investment services, such as Hollencrest's Intelligent Portfolios (HIP) or other offerings known as robo-advisors can help with this.
End Notes:
Michael Ashley Schulman, CFA, "Investment Themes", Chapman University, Investment Review, Volume 2, May 2015, p11.
[Disclaimer: This information is not directed to any person in any jurisdiction where (by reason of that person's nationality, residence or otherwise) the publication or availability of the information is prohibited. Persons in respect of whom such prohibitions apply must not access this document. This material is not intended to be relied upon as a forecast, research or investment advice, and is not a recommendation, offer or solicitation to buy or sell any securities or to adopt any investment strategy and does not constitute any investment recommendation. This is meant to be a discussion piece and should not be treated as advice nor as an investment guide. The opinions expressed are as of April 10, 2016, and may change as conditions vary. Any references depend on the circumstances of the individual and may be subject to change. In preparing the information, we have not taken into account your objectives, financial situation or needs. Information contained herein is subject to change. There is no guarantee that any forecasts made will come to pass. Reliance upon information in this material is at the sole discretion of the reader. Investment involves risks. International investing involves additional risks, including risks related to foreign currency, limited liquidity, government regulation and the possibility of substantial volatility due to adverse political, economic or other developments. All examples, tables and models are used for illustrative purposes only. Please check all information with a finance or investment specialist.]