Pioneers & Leaders
Founded in 1999, Hollencrest was an early pioneer in the independent wealth management movement. We have since grown to become one of the leading registered investment advisory firms in California with nearly $3 billion of client assets and a high quality, loyal, and growing client base.
Hollencrest specializes in serving ultra-high net worth clients and families, many of whom own, operate and have sold privately held businesses. Clients typically hire Hollencrest when they realize that the highest and best use of their time is to focus on the businesses that created their wealth, and to let Hollencrest manage their financial assets.
Our Values
Integrity
We strive for honesty and transparency in all that we do.
Creativity
We pursue innovation and proactive deal flow for clients.
Thoughtfulness
We study and bring perspective to every opportunity.
Collaboration
We work together to create value through ideas and actions.
The Pursuit of Innovation and Excellence
Greg Pellizzon, Peter Pellizzon and Rob Wolford founded Hollencrest Capital Management in 1999 with a focus on providing exceptional, personalized service and unbiased, forward-thinking investment strategies.
Over the years, our commitment to innovation and excellence has helped us earn high levels of loyalty and retention with clients and employees, and allowed us to grow Hollencrest into one of the largest boutique wealth management firms in Southern California, with nearly $3 billion in client assets.
We have also had the opportunity to cultivate strong alliances with key partners who have distinguished themselves as companies providing the same level of service excellence that we strive for here at Hollencrest, including some of the leading accounting, law, consulting, investment banking, and commercial banking firms in the country. In 2020, Emigrant Partners became a strategic long term investor in Hollencrest and provides the firm with additional expertise, financing, and access to additional client services.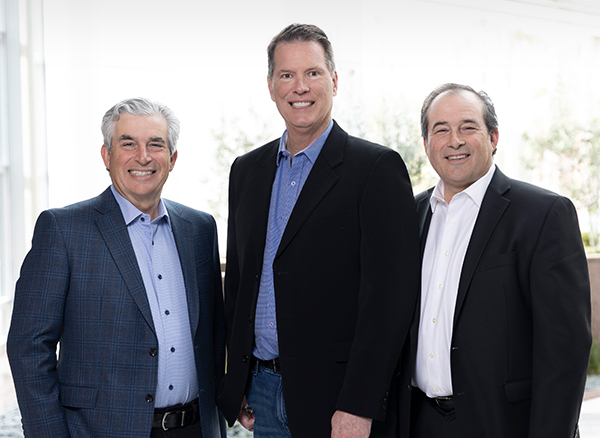 Greg Pellizzon, Peter Pellizzon and Rob Wolford established Hollencrest in 1999 after working together for several years at major Wall Street institutions. Our Co-Founders continue to lead the firm and work directly with clients.