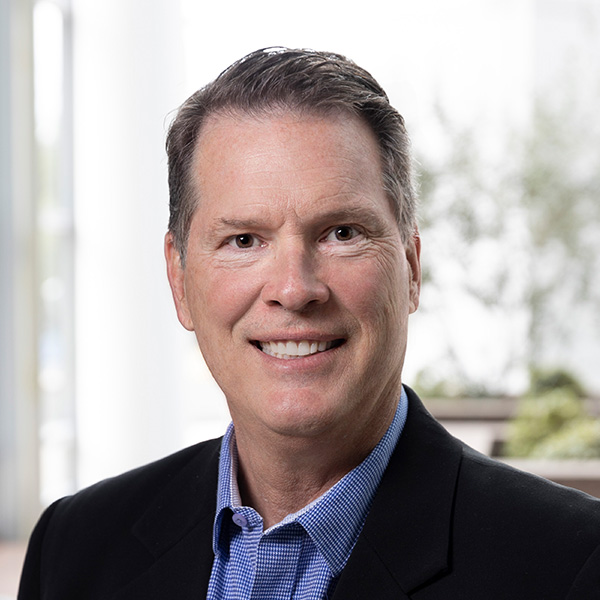 Specialties: Delivering solutions for owners and operators of privately held businesses, providing high touch, customized wealth management solutions, and leading business development initiatives at Hollencrest.
Experience: Rob is a Co-Founder and the Director of Marketing of Hollencrest and has nearly 40 years of investment experience. Rob began his career in 1986 as a Mergers & Acquisitions Specialist for Salomon Brothers before earning his MBA. After business school, Rob continued his career as a Vice President with Merrill Lynch then joined Prudential Securities as a Senior Vice President with the Pellizzon Frolich Financial Group, which was a team focused on meeting the needs of private clients, holders of restricted securities, and institutions. From this specialized group, Rob and his partners developed and established Hollencrest Capital Management in April 1999.
Qualifications: Rob attended UC Berkeley and received a BS in Business Administration in 1986. After working for Salomon Brothers, he attended the Anderson Graduate School of Management at UCLA, where he earned an MBA in Marketing and Accounting. Rob also obtained the Certified Employee Benefits Specialist (CEBS) designation from the Wharton School, as well as the Chartered Life Underwriter (CLU) and Chartered Financial Consultant (ChFC) designations from the American College in Pennsylvania.
Involvement: Rob recently served three years as the National Chairman of the Board of Operation Homefront (www.operationhomefront.net). Operation Homefront is a national charity with over 4,000 volunteers that provides financial assistance to military families around the country. To date, Operation Homefront has raised and distributed over $100 million to military families in need. Rob also serves on the Board of Directors of Yocom Family Industries, Inc., a diversified industrial and commercial services provider and one of the leading commercial construction businesses in California.
Interests: Rob loves to spend time with his wife and three daughters and fly fishing at his home in Northern Idaho.